OTHER ACTIVITIES
BAMBOO CRAFT PROJECT
A project for rehabilitation of sickle cell disease patients. They are taught to make handicrafts from bamboo in three centers benefiting 90 tribals. The project envisages training production and sales, so that they become self-reliant.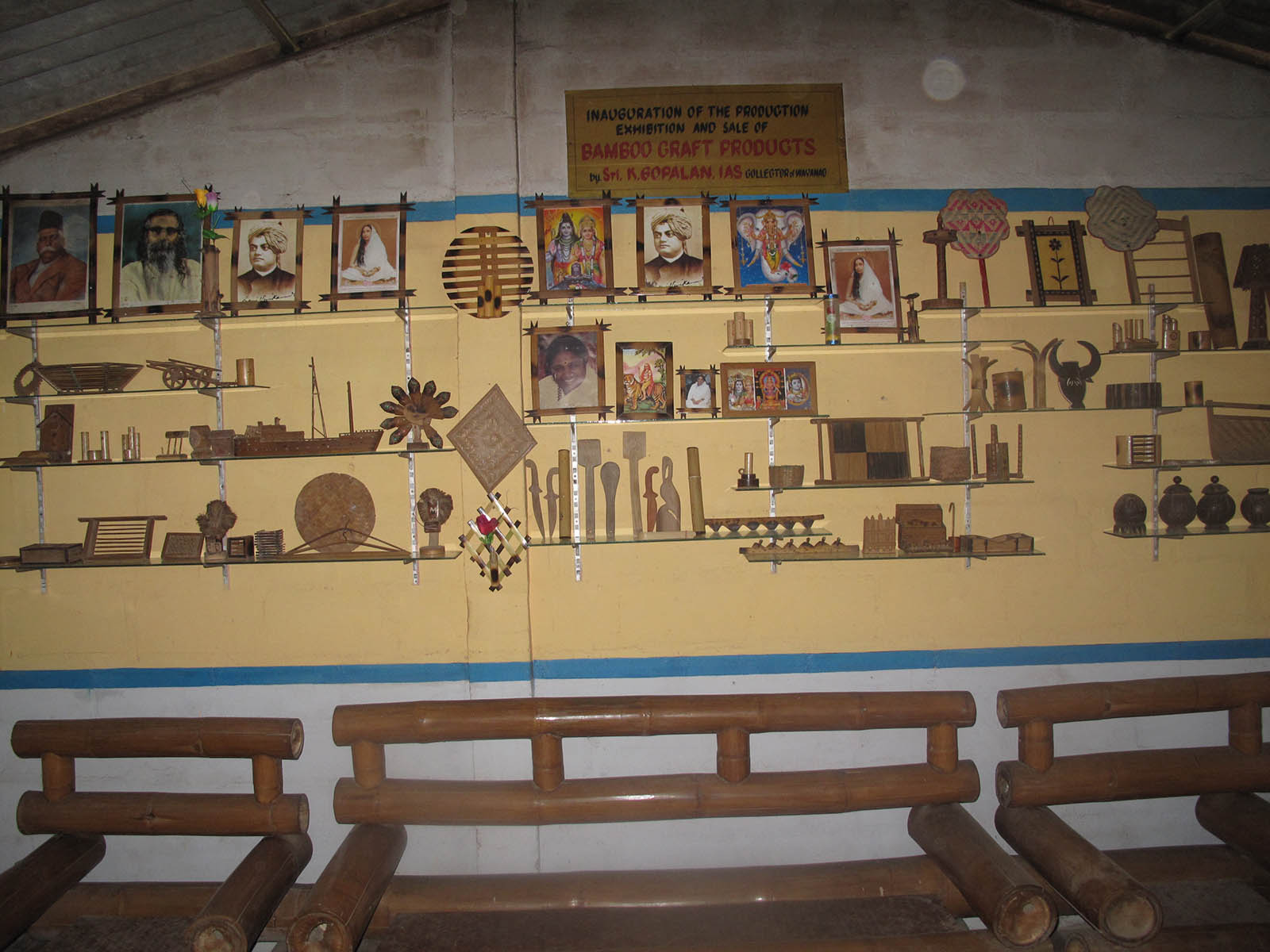 SERVICE ACTIVITIES Besides its service activities in the health field the Mission is attending to the educational, cultural and other social needs of the vanavasi brethren. It is running 6 Grameen Vidyalays, 15 Bala Samskara Kendras and eleven grama seva samithis. Drinking water Scheme was implemented in two colonies and sanitary conveniences provided in another two.
SELF HELP GROUPS Under the CAPART (Council for Advancement of People's Action and Rural Technology) Project in which the Mission is a participating member, Self Help Groups of Tribal Women have been formed in 15 colonies in 4 Grama Panchayats
EDUCATION

Gramin Vidya Kendras

In order to monitor the progress of education and culture of the tribal students, the Mission has organized 100 Vidya Kendras (Coaching Centers) in the Tribal colonies. The Swasthya Mithra volunteers, through these Kendras give tuition to school going children and drop-outs up to standard 7 in the evenings. A total of around 3000 children are attending them

Tribal Schools Our Cherukara sub-centre in Vellamunda Panchayat and Niravailpuzha sub-centre have regular functioning schools. In Cherukura, the school is the Sree Sankara Vidya Niketan Upper Primary School and in Niravilpuzha there is a Sisu Vadika (Nursery School) called Mahatma Vidya Mandiram.