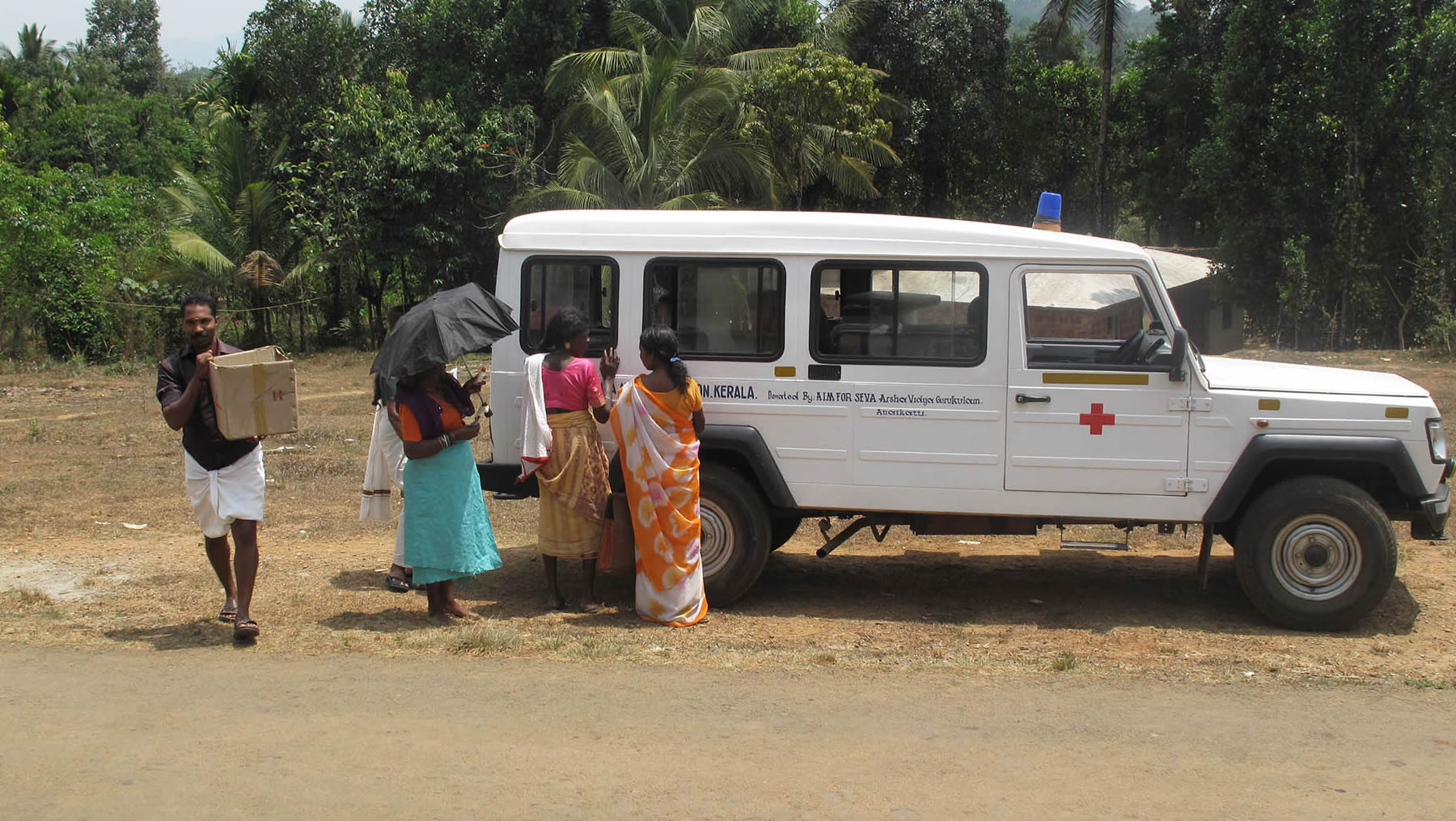 MOBILE MEDICAL UNIT A Mobile Medical Unit of the Mission leaves almost everyday to far and remote corners of Wayanad through terrains and kutcha roads to reach the vanavasi patients living in the periphery of the forest and quite often inside the forest. Dwellers of these hamlets will get the facilities of hospital at their doorstep. The Unit has all the necessary equipments and personnel to give treatment and essential medicines. Sometimes they will be referred to the base hospital for further treatment. Over the years, it has been found that this move of the Mission had brought in tremendous change on the health conditions and standard of living of the poor, illiterate and shy adivasis.
SIX SUB CENTRES (weekly centers) are functioning. They are at Kannankode and Muthanga of Noolpuzha Grama Panchayat, Chulliyode of Nenmeni Panchayat, Cherukara of Vellamunda Panchayat, Niravilpuzha of Tonarnadu Panchayat anad Irumanathur of Tavinchal Panchayat. In addition to medical treament at these camps, awareness campaigns for health and hygiene are also executed.
SWASTHYA MITRA SCHEME under which batches of tribal youths are given training in First Aid, Hygiene and Economic matters and each of the trained volunteers is given charge of specified area of work which they visit regularly to guide the people in molding their lives in a hygienic and healthy way.
SANJIVANI Health Awareness Campaign in tribal colonies with the aid of video films, charts and posters etc...
Be Healthy Wealthy and Wise
A comprehensive survey of the tribal population is also taken up to study the living conditions of the under-privileged brethren. It includes household survey about land holding, income, employment, water supply and health. On the basis of the findings a scheme will be formulated for the total development of the tribal people. n.
PREVENTIVE CARE Distribution of prophylactic Vitamin A dose and immunization for children are arranged in the medical camps in the tribal colonies besides Health Care Check ups in nursery schools and hostels for tribal people.
THE DHANWANTHARI MANDIR at the Hospital Campus provides the patients and bystanders consolation and peace of mind.